Enabling Planogram Compliance
Full-scope solution for precise product placement, merchandising excellence and process transparency
Plan-Do-Check-Act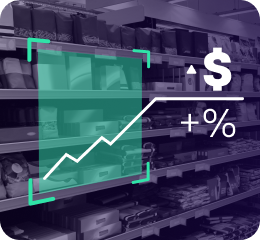 Increase store sales up to 2-4%
Drive customer loyalty with precise product placement and improved on-shelf availability
Optimize operational costs
Automated shelf data collection, minimised human error and improved store-team effectiveness. 50% less time and resources spent on in-store execution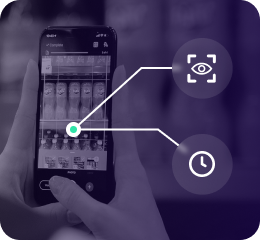 Fill available eye-level shelf space with the most profitable and popular items to maximize sales opportunities
Receive real-time analytics
Transparent analytics on key retail metrics down to a single SKU. Review and compare sales data with planogram compliance metrics in stores
Streamline planogram compliance and monitor execution results in real time
Import your perfect planogram into the Ailet system to enable automatic compliance checks.
You can also use our help to generate targeted planogram from scratch, based on a shelf photo or design.
Ensure precise product placement execution by your in-store teams with automated planogram/realogram compliance check.
at-the-shelf instructions on how to reach targeted compliance rate
AI-guided photo capture
~97% product recognition accuracy
Track and control planogram compliance rate for the entire Retail chain in real-time via Ailet Web Portal.
Monitor in-store team performance and review photo confirmations of planogram compliance execution in stores.
Create reports and filter data by stores, store-team members, tasks and categories.
Make proactive adjustments for the future to maximize sales, minimise inventory issues and out-of shelf occurrences.
Reveal correlation between planogram compliance rate and your sales data with Ailet BI-analytical dashboards.
Identify high- and low-selling items and how they are affected by product placement.
Improve planogram compliance rate with at-the-shelf execution guidelines
For your supervisors & management teams
Set tasks for in-store teams and track performance in real time
wide set of automatically calculated KPIs
uploading supporting images and files to the task
additional questions for the store-teams to answer while carrying out tasks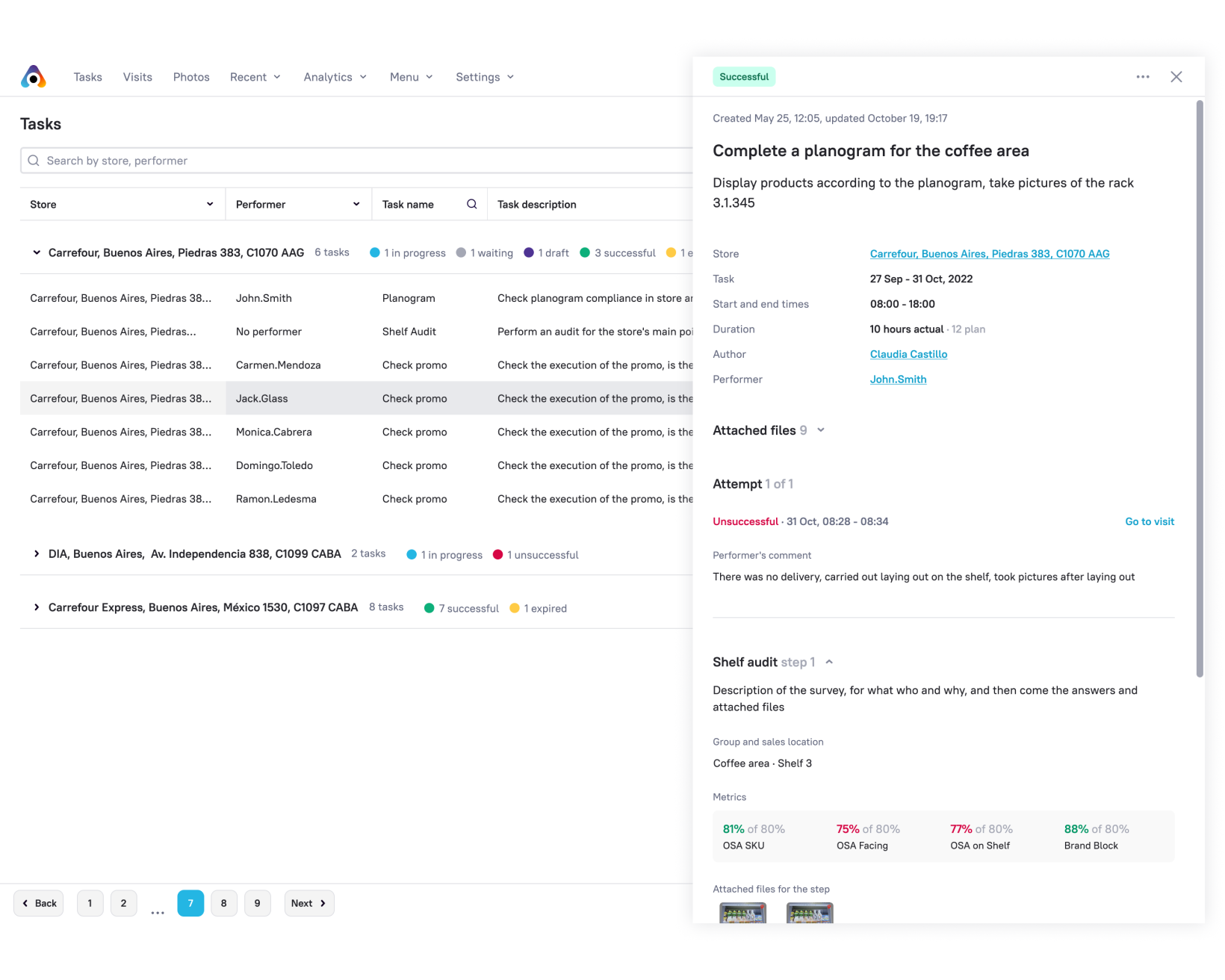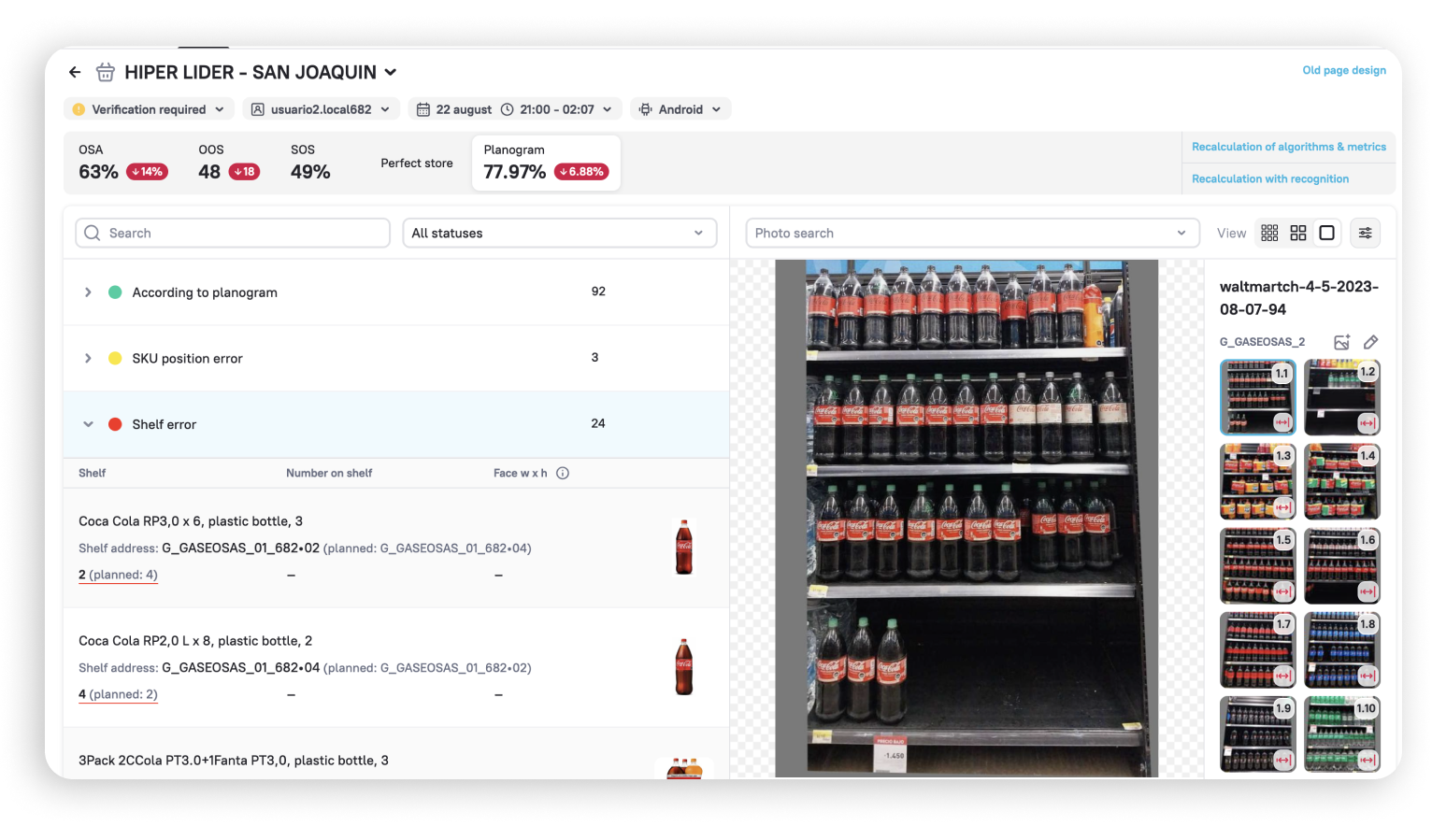 Review and analyze collected planogram data in real time
access planogram compliance rate calculations with shelf photo confirmations
filter data with the lowest and highest metrics percentage
create easily customizable reports
Find out more on how to improve planogram compliance and drive in-store team effectiveness

One of our clients, a top 3 world's largest retail chains has achieved astonishing results just 6 weeks after launching with us.
Skyrocketing planogram compliance rate, jumping from 50% to 90% across 30 stores included in the pilot
Find out how to power up efficiency with AI
Enable planogram compliance at retail scale today